About Hopzero
Rewriting the Rules of Data Security
HOPZERO Inc. has developed a revolutionary solution that secures critical private data by controlling the distance it can travel. We call it DataTravel™ security.
What is DataTravel™?
DataTravel is the HOPZERO patented methodology delivering security at the TCP/IP network layer, taking advantage of protocol rules to limit how far data packets can travel, ensuring sensitive data is protected when all other security measures fail. In essence, Hopzero controls the hop count or TTL (Time to Live) on every critical server, thus guaranteeing data packets are discarded in exfiltration attempts beyond a set perimeter or Sphere of Trust.
Why are we different?
Despite 30 years of evolving firewall and security technology, data compromise remains epidemic. First, firewalls were deployed. When that was insufficient, they were followed by Intrusion Detection Systems (IDS) that revealed harmful digital signatures sneaking through the firewall, followed by Intrusion Prevention Systems (IPS) that quarantined those signatures, followed by Antivirus, Identity and Access Management (IAM) and Multifactor Authentication (MFA). Despite these improvements, devastating cyber exploits occur every day.
Our Solutions
Our solutions have been built with both the Enterprise and MSSP in mind, providing optimized solutions for use in house or to enhance client facing services
·       DATA EXFILTRATION PROTECTION – Vital server data cannot get out of the data center
·       VISIBILITY – If an attempt is made — we prevent exfiltration first, then provide an actionable alarm, catching phish and ransomware criminals.
·       SMART PACKET LOGGING – Powerful logging capabilities with no storage impact
Benefits
·      Reduced cost and complexity
·      Industry and technology-agnostic
·      Complements and enhances existing security products and capability
·      Provision of enhanced forensic capability
Awards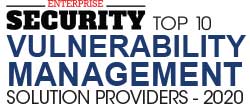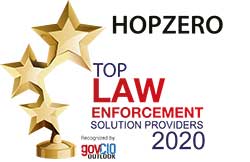 Team HOPZERO
There seems to be no end in sight for network security breaches, regardless of industry, geography, or budget. With decades of experience between them, HOPZERO's founders and team decided to put their intelligence, innovation, and tenacity to work and thereby put hackers on notice.
Meet the team revolutionizing the network security industry.