Third Tuesday every month
10:30 AM and 5:30 PM CST
Dangers of QUIC-Protocol Webinar
TCP/IP is going away!
The internet is about to become 3X faster with QUIC-PROTOCOL. Google, Facebook, Microsoft and Cloudflare already use QUIC.
So what's the problem? Current network infrastructure is blind to QUIC and puts companies at risk of breach if QUIC is active.
Join Bill Alderson for a 50 minute discussion of QUIC, what it means for the future, and how to prevent early implementation from weakening your cybersecurity.
In this webinar you will learn:
What is QUIC?

How QUIC increases internet speeds

Security risks of QUIC

How to detect QUIC activations within an organization

Strategies to protect an organization from internal early adopters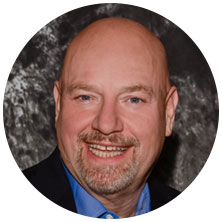 Bill Alderson
Bill Alderson is CTO and co-founder of HOPZERO. He has been involved with network security since 1980, where he began analyzing secure networks for Lockheed. Formerly Technology Officer of NetQoS/CA Technologies, he is a deep packet analyst, and was an integral member of the 9/11 Pentagon restoral team. Alderson has trained over 50,000 network forensic professionals through his Certified NetAnalyst program, and has assisted 75 Fortune 100 companies with network security needs. He was deployed six times with US Central Command to Iraq and Afghanistan to provide deep packet analysis for large-scale network Department of Defense biometric network systems.