[VIDEO] Everything You Always Wanted to Know About HOP Counts in Networking
Even some experienced security professionals don't always know the ins and outs of hop counts in networking. Because whether you're trying to figure out the traceroute number of hops or simply want a hop count example to give you clarity, it's important, as a network security professional, you see the 10,000-foot, big-picture level, before you dig into the trenches of things like hopcount in rip and network hops command.
So, here's a short animation laying out exactly how hops and networking relate to each other and give you the intel you need to achieve significant visibility of your most precious data.
Even the best-trained dogs have leashes while in public. Despite how much one trusts their dog to act obediently, it simply is not possible to know what kind of situations one might encounter while on a walk—maybe an enticing squirrel? A loud noise?...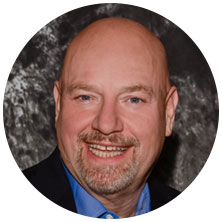 Bill Alderson is CEO and co-founder of HOPZERO. He has been involved with network security since 1980, where he began analyzing secure networks for Lockheed. Formerly Technology Officer of NetQoS/CA Technologies, he is a deep packet analyst, and was an integral member of the 9/11 Pentagon restoral team. Alderson has trained over 50,000 network forensic professionals through his Certified NetAnalyst program, and has assisted 75 Fortune 100 companies with network security needs. He was deployed six times with US Central Command to Iraq and Afghanistan to provide deep packet analysis for large-scale network Department of Defense biometric network systems.