[VIDEO] Do You Know Where Your Data is Right Now?
The most effective network security solution isn't about building the most impregnable firewall. It's about limiting the distance your data can travel after it passes the firewall.
Stop hackers by denying them an opportunity to connect or even get a login prompt.
How does HOPZERO's Hop Sphere Radius limit the distance your data can travel?
In this animation we're going to show you exactly how proximity-based security might be the ground-breaking technology you've been waiting for.
[VIDEO] Discover How HOPZERO Works
If you're involved in IT, you've probably heard of HOPs. But you might have asked yourself: What does HOP count mean? And why should you care?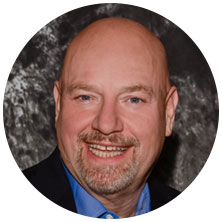 Bill Alderson is CEO and co-founder of HOPZERO. He has been involved with network security since 1980, where he began analyzing secure networks for Lockheed. Formerly Technology Officer of NetQoS/CA Technologies, he is a deep packet analyst, and was an integral member of the 9/11 Pentagon restoral team. Alderson has trained over 50,000 network forensic professionals through his Certified NetAnalyst program, and has assisted 75 Fortune 100 companies with network security needs. He was deployed six times with US Central Command to Iraq and Afghanistan to provide deep packet analysis for large-scale network Department of Defense biometric network systems.