Remembering 9/11: "Being Ready for the Call"
As we move closer to another anniversary of 9/11, I'm reminded of the opportunity my team and I had, just days after the attack, to serve my country by assisting with communication recovery for a besieged Pentagon.
It was an experience I'll never forget. (The VIDEO below, including footage from a Folsom TV news station piece, offers unique insight into the challenges we faced.)
And while the threats bad actors pose to our way of life take many forms — our recent work with many high-level, highly-secure government institutions demonstrates enemy cyber-attack is at the top of the list — it's important to remember that as technologists "moving forward in the face of danger" is sometimes the best counter-attack possible.
So, on this day, I want to thank you for the work you do to prevent hackers from attacking our digital borders.
It doesn't go unnoticed.
If you're involved in IT, you've probably heard of HOPs. But you might have asked yourself: What does HOP count mean? And why should you care?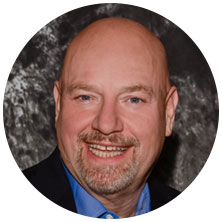 Bill Alderson is CEO and co-founder of HOPZERO. He has been involved with network security since 1980, where he began analyzing secure networks for Lockheed. Formerly Technology Officer of NetQoS/CA Technologies, he is a deep packet analyst, and was an integral member of the 9/11 Pentagon restoral team. Alderson has trained over 50,000 network forensic professionals through his Certified NetAnalyst program, and has assisted 75 Fortune 100 companies with network security needs. He was deployed six times with US Central Command to Iraq and Afghanistan to provide deep packet analysis for large-scale network Department of Defense biometric network systems.