Are Half of All U.K. Manufacturers the Victims of Cyber-Crime?
Last week we participated at the RSA Conference in San Francisco. What an incredible conference!
Lots of great tools and vendors willing to partner/share information.
Yet only days after RSA, we are greeted with the discouraging news that nearly half of all U.K. manufacturers have been bit by cyber-attack.
As detailed in this important story from ComputerWeekly.com — and referencing a report commissioned by the EEF, a U.K. manufacturing organization — most British manufacturing companies believe cyber-related attacks are likely to only "deepen and broaden with increasing digitization."
In fact, most startling is this candid admission, from nearly half the companies polled, that they don't believe they currently possess the tools (or knowledge) to combat future threats.
To quote the ComputerWeekly.com story:
"More than four in 10 manufacturers do not believe they have access to sufficient information to confidently assess their specific risk, and 45% are not confident they are prepared with the right tools for the job."
I recommend you take a look at this most-timely post. This is a problem we can all work together to solve. The talent and intelligence arrayed to address this issue is incredible. Let's make it happen!
If you're involved in IT, you've probably heard of HOPs. But you might have asked yourself: What does HOP count mean? And why should you care?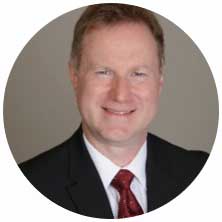 Ben Haley is the senior vice president of Engineering and co-founder of HOPZERO. During his over 30 years' experience in software engineering, Ben has led network and application efforts for high performance, reliability, and security programs at multiple firms. As founding development director for NetQoS/CA Technologies, Ben led all development work and formed a research team to review performance and security anomalies. Most recently, he served as a lead architect for several key projects at MaxPoint (now Valassis), a leading digital marketing technology company.